Hey yo.
Here's a quick little post about last week's MOVIE KNIGHTS event at the Zerofriends Retail store in SF, which was co-hosted by the one and only SKINNER. He had the choice of any movie in the entire world to unleash upon your eyes, and in true Skinner-fantasy fashion, he chose Don Coscarelli's BEASTMASTER, and, in short, we had a medieval BLAST. Our camera died shortly into the night so there's not much evidence of the madness, but here are a few shots. And join us this Weds, Oct 6, for my special "Night of the…" Night, with the main attraction being "Night Of The Creeps" (trailer below) as well as some added fun.
Hope to see you there!
Myself & Skinner, and, how appropriate for the night, a LION amongst us.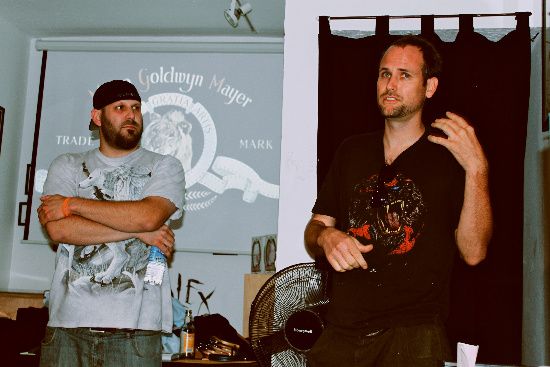 For once, I let someone else do the talking….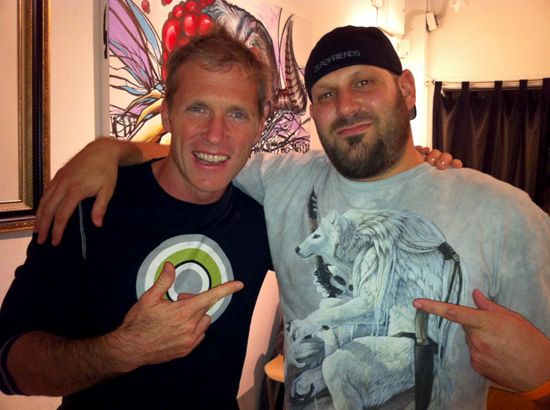 World famous photographer, travel guru, coffee grinder, and superhero CLAY ENOS (portrait/set photography for WATCHMEN & SUCKERPUNCH) had a chance to stop by to watch some fantasy with us!
The gang that lasted till the end:)
And as usual, everyone who stayed until the end got something special, this time from Skinner himself, who presented everyone with an exclusive signed BEASTMASTER PRINT in all of it's epic glory.
You can purchase the print on the Zerofriends site by clicking
HERE
or on the picture:) See you in 2 days!!!!!
NIGHT OF THE CREEPS!!!