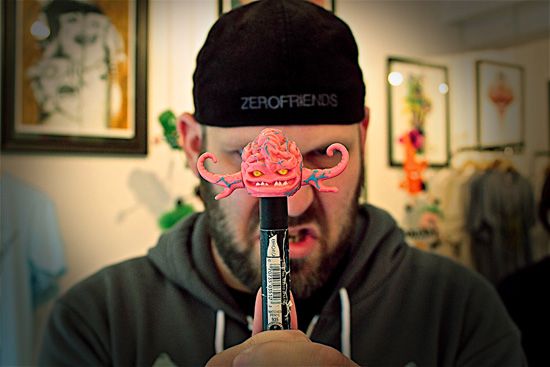 This past Sunday, the Zerofriends SF store continued to get blessed with the presence of some of the Bay's dopest artists, as Mike Kershnar spent his day off at the store, hung up a couple of my prints, and rocked their socks off with his nomadic skills. I rolled in from LA that afternoon and though I barely made it, I was able to show up at the last minute and help deface some of his awesomeness:) Check it:
Mike and I getting paint all over the ZF walls, because, hey, we are closing in a couple days! Let's DESTROYYYYYYYY (a little.)
Mike set up a few of his rock posters and prints, including a gorgeous collab with MIKE GIANT, all of which are still available at the store right now.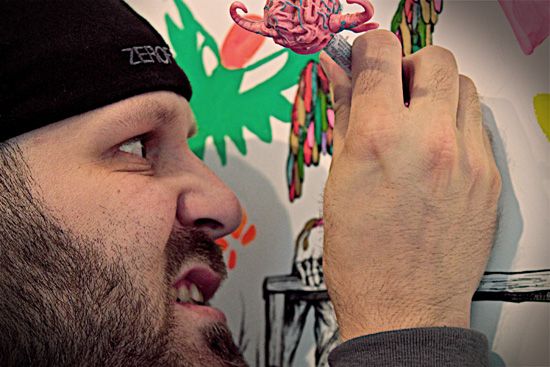 Rocking the KRANG-pen! This was Mike's actual KRANG Ninja Turtle toy that he has had since he was a kid. However, after staring at Krang and discussing his origin, Mike & I decided that he is not a brain at all, but rather a ball-sack. Sorry kids, it's true.
Mike's finished print-collab! OWL-LEX!
I got to deface my own print a little bit too…
Gangster.