My recent solo show, "Self Portraits Of Other People", opened last thursday in Portland @ Upper Playground amidst city wide storm and tornado warnings, which scared off a lot of people in the beginning of the show, but after the storm let up, the locals came rain-dancing out from the donut shops and strip clubs to show their support. Thank you to everyone who came out and weathered the madness. I had a blast. Enough rambling, I will let the photos do the chattering: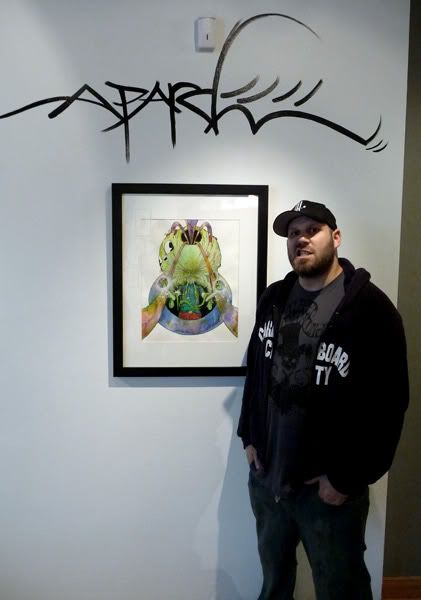 The entrance...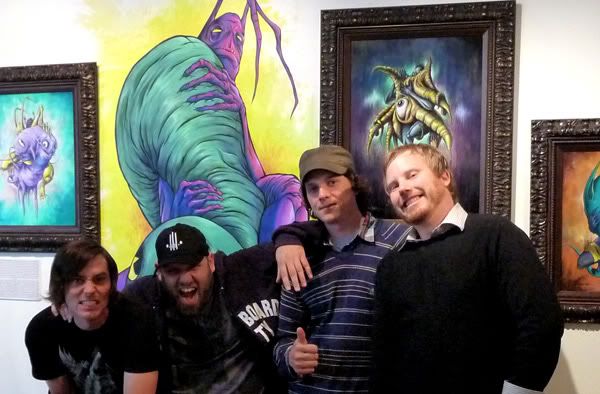 The Zerofriends Crew, as usual, helped me a TON with the set up of the show, and I returned the favor by being fat and falling over in the only picture we took together.
As people started showing up, I freaked out. Nothing new.
I signed cards...
I signed prints...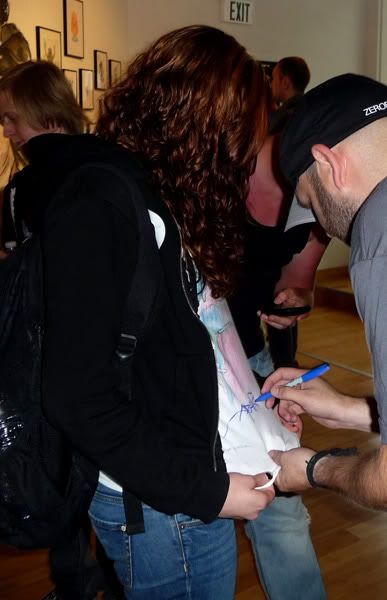 Man, I signed so much shit...I mean SHIRTS! I signed so many SHIRTS!
Artist Martin Ontiveros, who had an amazing 2-man show with Skinner last year, came through, and out of the 4 photos we took, this is the only one that came out, further proving that Blade hunts him on a regular basis.
One of my new acrylic paintings surrounded by some babies.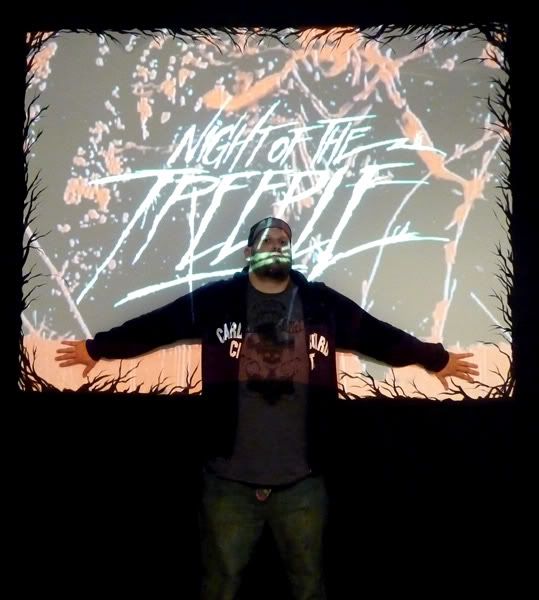 With Portland being all woodsy n' shit, I figured, "why not show the Night Of The Treeple video?" Btw, looking directly into the blue projection bulb for 4 seconds makes everyone's face a complete blue circle for the next 2 hours. Which, in turn, makes it WAY easier to talk to strangers. I highly suggest it next time you speak in public.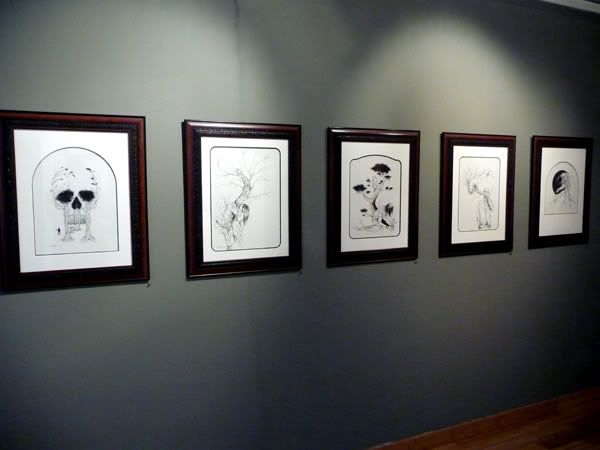 The original "Night of the Treeple" line art.
This is how you fancily drink juice at your own opening when youre too pussy to drink beer.
And speaking of BEERds, my new homie DangerEhren from Jackass came by to show me that not only is HIS beard is way better, but that his FACE is way funnier. I have some catching up to do.
It doesn't matter one bit that I have no idea who most of these girls are. What matters is that they showed up. Good work, Portland female race.
Obligatory crowd shot part 1: A New Hope.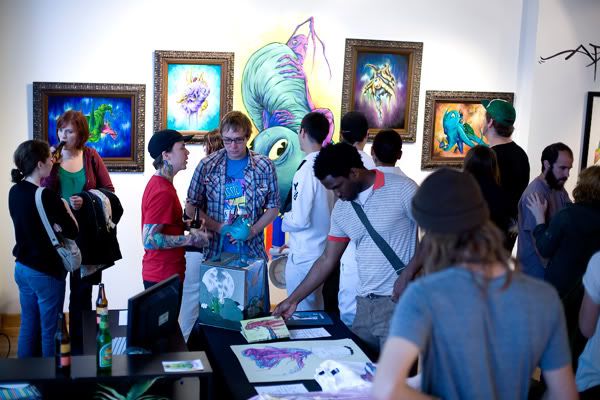 Obligatory crowd shot part 2: Secret of the Ooze
The wall of continuing horror...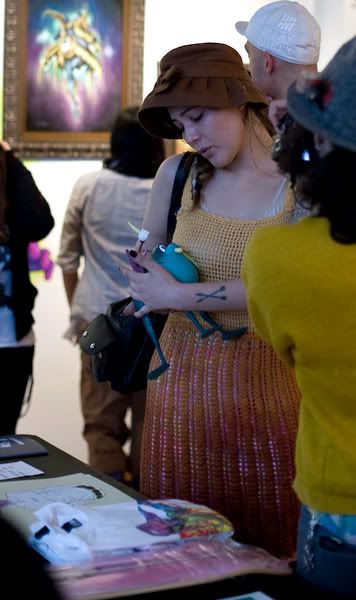 If you're gonna steal the walrus, you have to HIDE it, not just pretend you are breastfeeding it.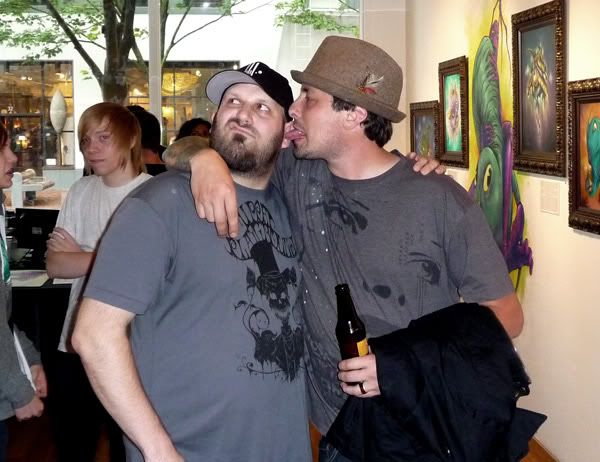 Illustrator/furniture guru Blaine Fontana was craving the salt I store in my ear.
And artist Damon Soule, who is seriously on some next level shit with his work, came by to show his support and share my uncomfortableness. I was stoked to finally meet Damon. Been a fan of his work for years.
And a detailed wall shot to close out the night...
Thank you Portland. I loved your donuts, your grilled cheeses, your cheap bars, your trannies, and your odd smells. I will come back soon.
If you are around portland, the show will be up for viewing for the next 2 months, so go check it if you get a chance.
Upper Playground, @ 5th & Couch st. Portland.
Some of the paintings are still available to purchase. Look for a post very soon about the available pieces.
Word.