Last week I signed 500 CD's and 100 Vinyls of the new CAGE Album, "Depart From Me" that drops July 7th! The signed copies (signed by both myself and Cage) are exclusive to the pre-orders from DefJux ( definitivejux.net ) and there are still some available i think. Here is what I swam in last week. The album is amazing. Freals.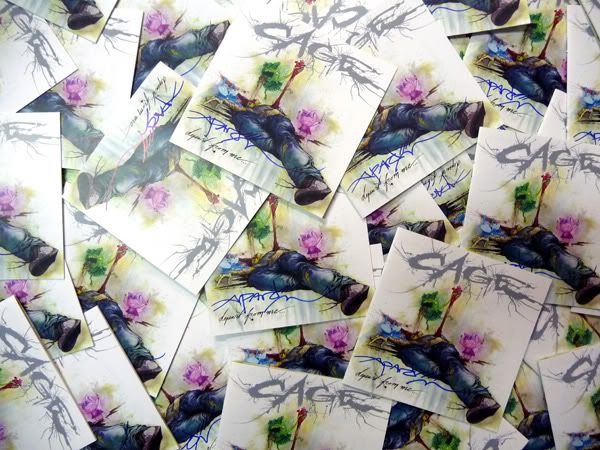 And here is a brand new exclusive peek at some more of the art from the package!!!
Cage is gonna rule the world. Beware.