You know what's awesome? When something experimental not only works, but when it's also fun, because then you know you can explore that experiment more and watch it evolve, help it improve, expand it, and continue to refine that something to make it better, different, and crazier. And such is the case with these 2 brand new FREE creative iPhone apps from Upper Playground, David Choe and 99centBrains.
After 99centbrains and I launched WAYCOOLER, my free iPhone app that encourages you to create weird monsters and bizarre original art using random body parts from some of my paintings, we started talking with Upper Playground about how insanely cool that same idea would be by incorporating some of the UP artists, graphics and lifestyle that is uniquely "Upper Playground-ish". Like some sort of super technological Frankenstein, 99centbrains, Upper Playground, and even super genius David Choe began feverishly working with some of the other U.P. artists and designers on the birth of some new madness. And the two new apps that emerged are available NOW on itunes for FREE.
Upper Playground's randomly hilarious and fun app is appropriately called "STICKUP" and features art assets from favorites Jeremy Fish, Sam Flores, Morning Breath, Alexander Tarrant, Munk One, laserbeams, presidents, cats, and more and is available HERE FOR FREE.
Normally, as much as she loves jazzercising with gangster presidents, Chloe isn't this STUCKUP!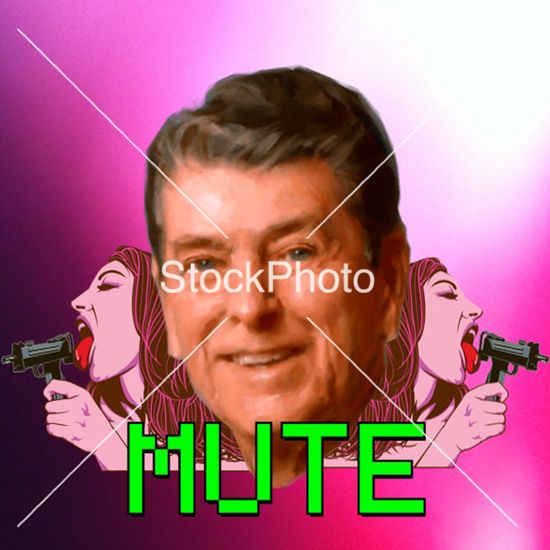 The only app that allows you to create genuine stock photos. Perfect. #StickUP.
Additionally, as we all may know, artist David Choe is beautifully insane, which is a perfect match for his, well, beautifully insane artwork. This insanity reflects perfectly in his FREE app, called "CHOEBOT", in which you can customize photos and create new art using everything ranging from elements of his unique paintings, to tumourous body parts, robotic helmets, cityscapes, and even $1000 Golden Gorillas! Download #CHOEBOT HERE NOW FOR FREE for the iPhone
Give yourself prolapsed butthole eyes and rainbow vomit with #CHOEBOT!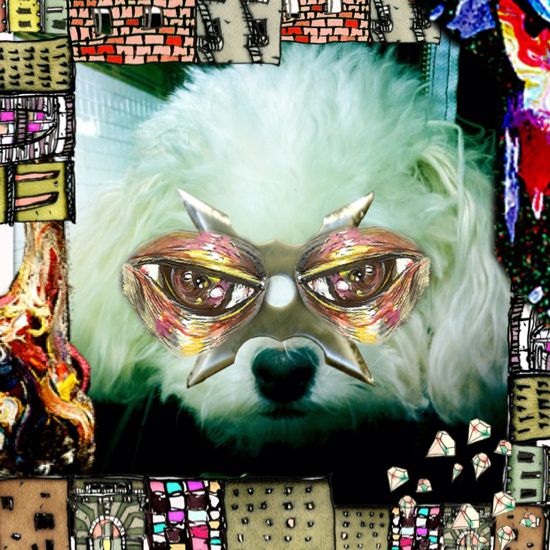 Or just make your cat way more realistic looking!
Anyway, as with all of these fun apps that 99centbrains has created, have fun with them. Don't just use bacon as bacon. Make a car out of bacon. Turn a president into a robot. Give yourself a spraypainted smile. Make a monster entirely out of whales! Experiment. Create. Make awesome shit. Or make shit awesome. Word.