Guess what? Just in time for Comic Con, as of right this second, I have a brand new FREE iPhone & iPad App that I created alongside Franky Aguilar (creator of CATWANG) with the sole intention of making you laugh as you use your imagination to MAKE EVERYTHING IN THE WORLD WAY COOLER.
Did I mention it's FREE to download and play?
Here's a little more info, but DID I MENTION YOU CAN DOWNLOAD IT AND PLAY IT NOW FOR FREE BY CLICKING HERE?
Ever see one of your friends' cool faces, or one of your friends cool tattoos, or even a lonely squirrel riding on the back of a bird and think "Man, that's a cool squirrel, but it would be WAYCOOLER if it had tentacles and sharp teeth?"
Well, now you can FINALLY make that squirell, or your friends' cool tattoos WayCooler with a few simple taps on your phone. It's like magic, but with drawings and fingers instead of unpronounceable words and newt-eyes.
Enough with the talking, just watch this video that STEPHEN REEDY made (with the wonderfully angelic voice-and-sound-blessings of Josh Petersdorf & Rich Arenas. It's fancy!
Can't watch the video? Don't speak Fancy? Still have questions?
Ok, cool, well, did I mention that the WayCooler App is FREE to download?
Basically, using the WayCooler App, you can create millions of monsters from scratch or manipulate your photos unlike you've ever been able to before.
With OVER 50 FREE unique art elements and shapes to choose from, plus access to over 100 premium assets, you can instantly
MAKE EVERYTHING WAYCOOLER.
These photos should give you a glimpse of the Cool!
#WayCooler
Every one of the assets allows you to easily change colors, rotate, scale, move it behind another one, copy it a thousand times, flip it, and basically challenge your brain to use it for something way cooler than what it was intended for!
And in the click of a finger you can share your creations on Twitter, Tumblr and Instagram. Here's a few more examples: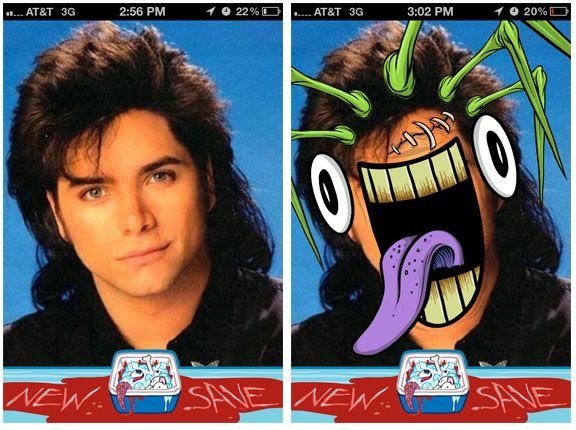 #Stamos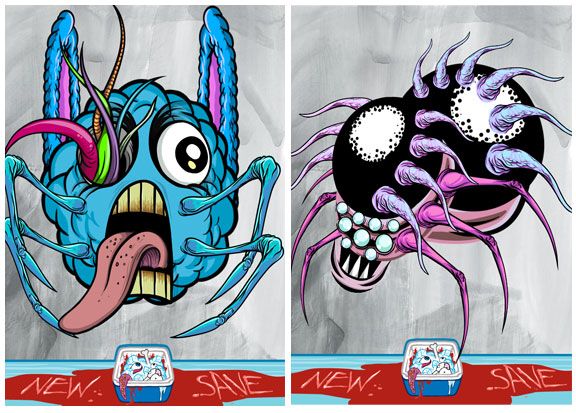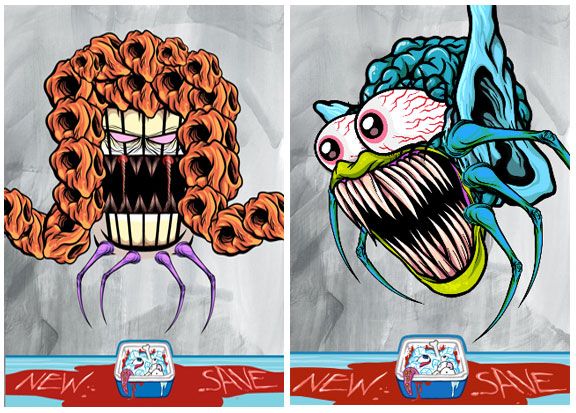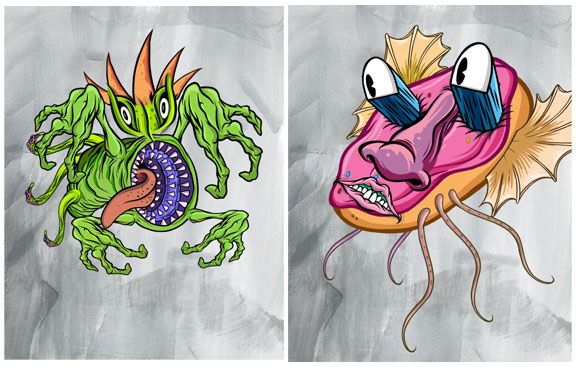 We are having a lot of fun with this app and we are already working on a follow up update that will include some more fun features, new assets, limited edition element packs, and a few surprises (plus we are already working on a DROID version too). This app isn't going away anytime soon. I won't let it.
So get out there and stop paying attention to anything around you so you can make everything in your phone WAYCOOLER!
And don't forget to tag your photos with #waycooler and share them on Instagram, Facebook and Tumblr so we can reblog them on our WAYCOOLER TUMBLR that we will basically be reblogging every fun monster that you make in order to showcase some creative uses of the #waycooler assets. And leave feedback anywhere and everywhere that you can so we can make this app the BEST of it's kind on the iPhone & iPad.
BONUS! If you are going to San Diego Comic Con, come by the ZEROFRIENDS BOOTH #5502 , show us that you downloaded the app on your iPhone or iPad, and get a FREE WayCooler sticker! AHHHHHHH. It's fancy!