Thank you everyone for making 2011 Zerofriends' most expansive year yet. We are finally leveling up by leveling down from "Unstable Gypsies Around the Country" to "More-Stable Gypsies In Oakland". We have a lot of new fun (and some more dangerous than fun) things planned for 2012 that will make you forget that the end of the world will be here this year. Now...new year, new products:
First....though my new favorite things in the universe all revolve around New York and the mysterious contents of soup-dumplings, in 1997 I listed the following items as "favorite interests" on my Livejournal:
*Child-murdering but crafty burn victims.
*Circus freaks, mainly Pinheads.
*William Shatner, but only if his face was painted completely white.
*Knives
*Mentally-challenged transvestite cannibals.
*Mentally-challenged supernatural children who are afraid of water.
*Xenomorphs, mainly those with toxic exoskeletons
*Watercolor portraits painted by invalids
Now, thanks to our ZEROFRIENDS 2.0 line, ALL OF MY FAVORITE THINGS FROM 1997 CAN BE WRAPPED AROUND MY CHEST LIKE A FABRIC SYMBIOTE!
The FIRST BATCH of our "My Favorite Monsters" Shirts, featuring some of my favorite icons of horror, are available now for only $20 each through ZEROFRIENDS.
CLICK HERE OR ON ANY OF THE PICS TO GO CHOPPING, I MEAN SHOPPING!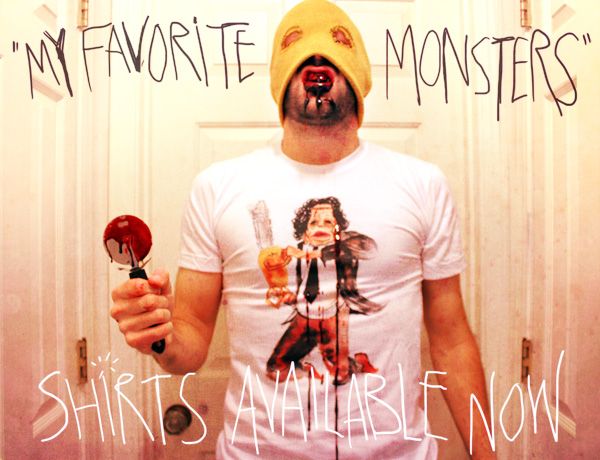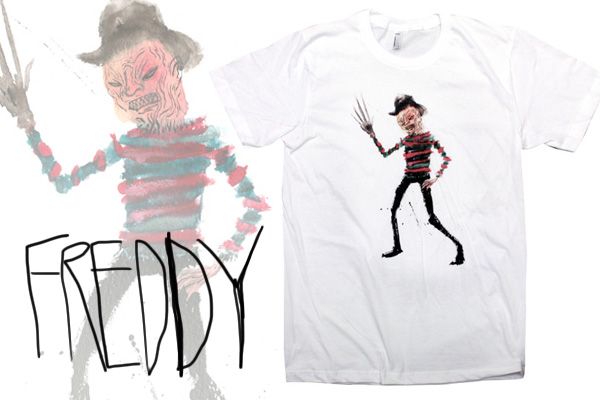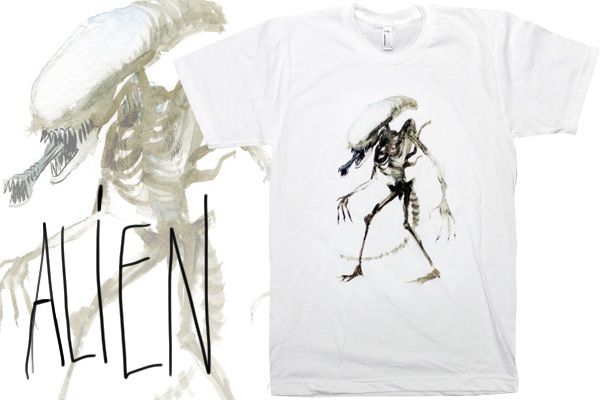 Also, since we can't say "NEW" Enough times without saying "KIDS" and/or "GARBAGE", we just released some mini prints of my "Garbage Pail Kids"-Inspired paintings that I did for Gallery 1988 a few months ago!
Here is the
link to the bundle of all 3
but they are also available
separately.
And lastly, to celebrate a new year of new (but still yellow) teeth, we finally put up this print for sale too for all of you aspiring dentists or forgetful folks:)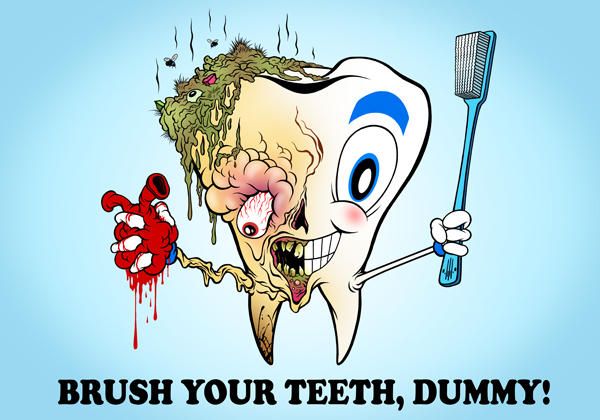 HA! PEE-NEWT YEAR, everyone!