'Tis the season to be.....more available??? WHY NOT!!?
ALL OF THE 10 ARTIST PRINTS FOR THE VARIANT "SPIRIT OF CONVICTION" PRINT HAVE BEEN WON AND ARE GONE....
HOWEVER.....
Just in time for Christmas, as of 2 minutes ago, (as many of you HAVE anticipated and correctly called me out on) I just released the REGULAR Numbered Edition of 50 over at
THE ZEROFRIENDS WEBSTORE.
CLICK HERE TO VIEW & PURCHASE!
Direct link to purchase:
http://zerofriends.com/store/index.php?main_page=product_info&cPath=28&products_id=260
The last colorway was an edition of 200 and sold out super quickly, so you may want to pounce on this like a christmas cheetah on a christmas elk.
HAPPY HOLIDAYS, MY WONDERFUL FRIENDS:)
"The Spirit Of Conviction"
By Alex Pardee.
Limited Edition Of 50.
17" x 22" Printed with Archival Inks on Acid Free Velvet Cotton Rag.
Each print is hand signed and numbered by Alex Pardee.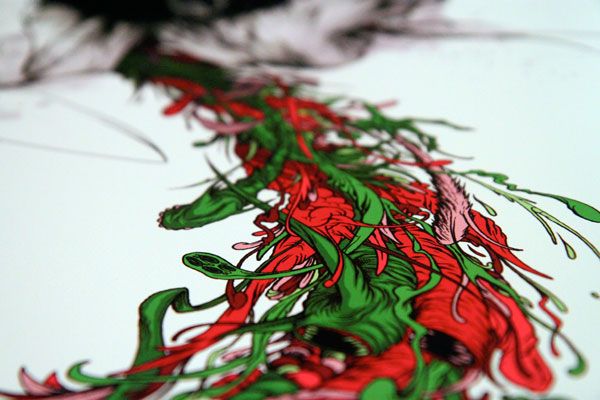 This is a BRAND NEW Holiday-Inspired colorway of our fastest selling print in history ("Escaped Conviction")
This will only be available for a limited time and this is the ONLY additional colorway that we are releasing.