OUR FINAL AWESOME SALE OF 2010 STARTS NOW!!!!!!
That's correct. After the great response and support we got with the Brown Thursday sale, we couldn't stop there! All of your continued support means that we can continue to release new apparel and prints that give you superpowers in a regular manner and do fun things like KEEP GIVING YOU MORE FREE STUFF THAT NO ONE ELSE WILL EVER GIVE YOU EVER. Kinda like herpes, but for your chest and walls, and in a less awkward but more colorful way
So here is the latest info for our final holiday sale:
We have THREE BRAND NEW T-SHIRTS (see below) that I designed now up for sale just in time for Christmas-giving (within the U.S, at least. Outside of the U.S. I can't promise but it's possible:)
With the purchase of ONE or more of ANY OF THESE THREE SPECIFIC SHIRTS (promotion only good with THESE 3 shirts, no exceptions), you will receive a FREE "Winter Stalker" Monster print with your order.
While supplies last, starting NOW. We have 100 Winter Stalker prints to give away for this promotion, so get your order onnnnnnnnn right this second ONLY here at the
ZEROFRIENDS ONLINE STORE
Don't recognize the iconic monster that is a welcome edition to my "My Favorite Monsters" Series??? Well then, perhaps you missed ZEROFRIENDS' amazing Holiday Video Greeting Card that you should A) watch B) Pass around to your friends to say Happy Holidays, and then C) ORDER A SHIRT AND GET A FREE WINTER STALKER PRINT! YAHHHH!
Here is the Winter Stalker film to refresh your memory, directed by the Winter Wonderland Magic Wizard man, Stephen Reedy.
Now here are all of the new shirts to pick from! Click on any one to take you directly to view/purchase them. And have a happy happy happy holiday season from all of us at Zerofriends! I'll see you in a week with more updates on my upcoming solo art show at Corey Helford Gallery in LA on Jan 8th! I'm working hard on it. Word!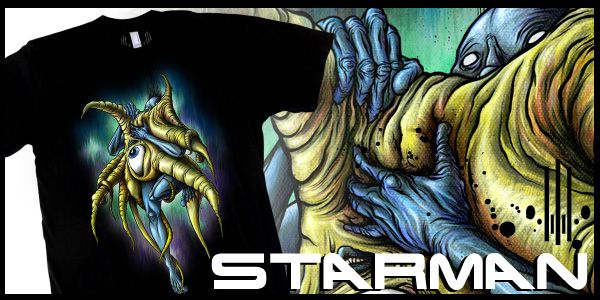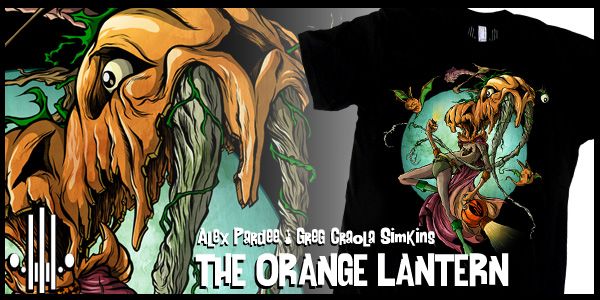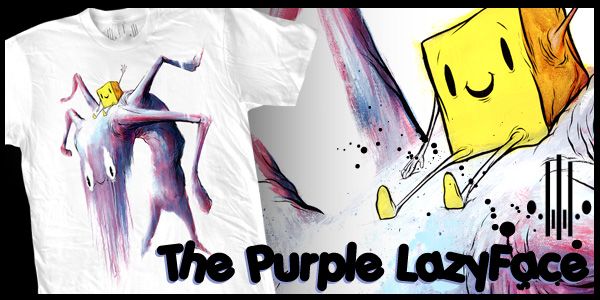 Oh, and there is no possible way that I could wish you a happy holiday season without giving you some NEW VIDEO BLOOD!! So take a second and absorb this madness from our good friends at
900 BATS
! A few weeks ago I got to finally find use for my bloody Santa Costume, my weapons, my dangerous Christmas lights, and the girl I have been keeping down in the well in my studio. Awesome Photographer AMA REEVES took some photos for a project she is part of called THE BLOODY BEST, which which is a small collective of artists that create insanely cool horror themed photographs using some awesome people from behind the scenes of the horror industry as the models. I was lucky to be in on the project, which you can find out more of here at
THE BLOODY BEST WEBSITE
. And I was also lucky enough to have some good friends put together a nice little video of my experience, which really WAS one of the coolest days of my life. MIKE TAYLOR of
Pretend For Real Studios
shot the footage, Tognac Dekline edited it and the lovely AESOP ROCK supplied the beat, brought to you by 900Bats.