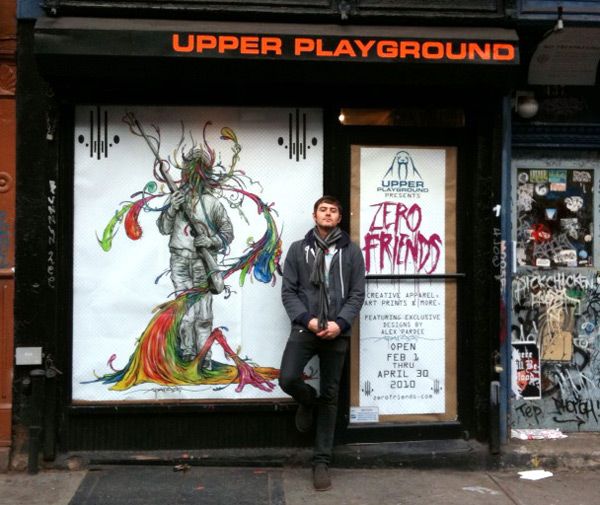 Zerofriends, as an impressive clan of Death Knights (and art-based merchandise creators) has been spending countless hours slaying Bog Beasts and Quilboars, and finally, WE ARE LEVELING UP!!!
In an exciting advancement in our social networking, ZEROFRIENDS is officially opening a RETAIL STOREFRONT in NEW YORK!!!
Thanks to the fine folk at Upper Playground, Zerofriends will be temporarily taking over the Upper Playground NY Retail location from Jan 30 thru April 30!!
What does that mean?
Well, it means that we now have more Hit Points, more Mana, better armor, and more fun.
It also means that if you live in the NY area, you can get a chance to check out our stuff in person, as we will be taking over the entire store and we will have everything that is available online in the store, plus some secret extra stuff from time to time. We will be carrying a few extra items from some of the other Zerofriends artists like Skinner & Craola, along with some original art, prints, shirts, and all that other soft stuff that we sell. Also we hope to be hosting a couple of cool little events during our stay in New York.
As of now, we are going to be having a small opening event on Saturday, January 30, where I will be signing for a couple of hours and hanging out all day hoping to meet some folk that might be nice enough to welcome us to the neighborhood:) More specific info will come soon!!!
Here is the information about the store, which Sean Leopard, above, can be seen and stalked 24 hours a day after we open, as he is the new leader of our NY clan and will assist you with all of your retail needs, unless those needs are involved with anything bathroom related:
UPPER PLAYGROUND PRESENTS ZEROFRIENDS
437 East 9th Street
New York, NY 10009-4935
www.zerofriends.com
"But wait...that's not ALL!!!"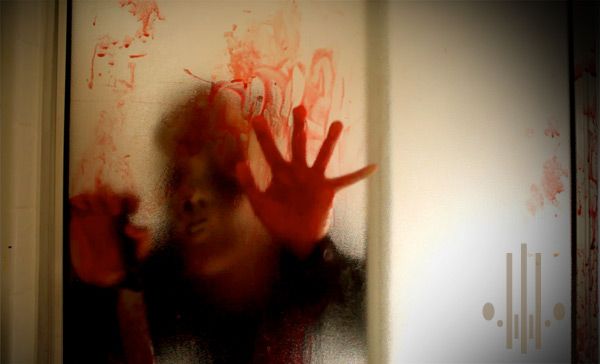 To show everyone that even if you don't live in NY to check out the store, you still deserve to witness some new ONLINE AWESOMENESS for your eyeballs courtesy of Zerofriends Film's director Stephen Reedy (director of the
Winter Stalker
)!
Check out this new "Bloodier-Than-Hostel" beautiful creepy short Zerofriends spot Written and Directed by Stephen Reedy! And, much like the cool contest we had alongside the Winter Stalker, I encourage you to pay close attention to this video as there will be another, WAY DIFFERENT, contest with a cool prize getting announced around February 4:)
Until then... ENJOY THE FILM!!! Hope to see you in NY!