As you may have heard or seen, last week I released a new print and shirt through Zerofriends, which is a company I am a co-owner of, in support of Conan O'Brien being stripped of his Late Night show, and we (Zerofriends) are donating a percentage of the profits to help the victims and families of the devastating earthquakes in Haiti. To see the original release post, you can
click here
.
(direct link to original post: http://eyesuckink.blogspot.com/2010/01/high-fives-conan-support-and-helping.html )
A day after we released the shirt and announced that we were donating to Yele-Haiti, that particular charity organization became under fire for some allegations as to their honesty and intentions. Regardless of the validity of those allegations, it should be known that the Zerofriends team is truly devoted to giving back to those in need of help after the devastating earthquake in Haiti. It is through this undying compassion to provide relief, paired with any questions that may arise over the alleged accusations in the Yéle Haiti organization that we have decided to instead donate the proceeds from the Team Conan merchandise to the Clinton Bush Haiti Fund. While we understand the majority of negativity toward this organization lies within the Bush name, we do know – after much research – that it is in fact undeniably credible and is undoubtedly devoted to supporting those affected by the disaster. 
Myself, along with the whole Zerofriends team, encourage everyone to do what he or she can to give back in any way they know how. 
If you're interested in looking into the Clinton Bush Haiti Fund, please visit http://www.clintonbushhaitifund.org
 From the Clinton Bush Haiti Fund:
"On January 12, a magnitude 7.0 earthquake struck Haiti just outside the capital city of Port-au-Prince. The devastation – in lives lost, property destroyed, and families displaced – is immense.
At the request of President Obama, we are partnering to help the Haitian people reclaim their country and rebuild their lives.
Our immediate priority is to save lives. The critical needs in Haiti are great, but they are also simple: food, water, shelter, and first-aid supplies. The best way concerned citizens can help is to donate funds that will go directly to supplying these material needs.
Through the Clinton Bush Haiti Fund, we will work to provide immediate relief and long-term support to earthquake survivors. We will channel the collective goodwill around the globe to help the people of Haiti rebuild their cities, their neighborhoods, and their families.
We ask each of you to give what you can to help ensure the people of Haiti can build back stronger and better than ever."
Check out the pics of the TEAM CONAN items, and click on any of the pics to view & purchase!
Direct link to purchase the TEAM CONAN PRINT:
http://zerofriends.com/store/index.php?main_page=product_info&cPath=28&products_id=262
Direct link to purchase the TEAM CONAN SHIRT:
http://zerofriends.com/store/index.php?main_page=product_info&cPath=22&products_id=261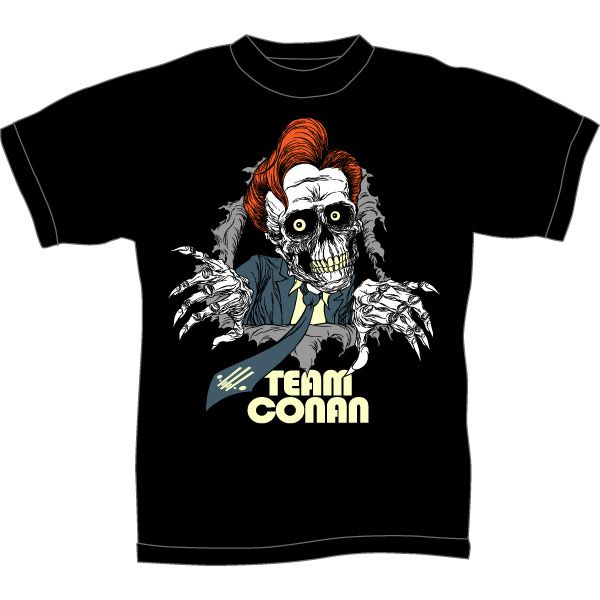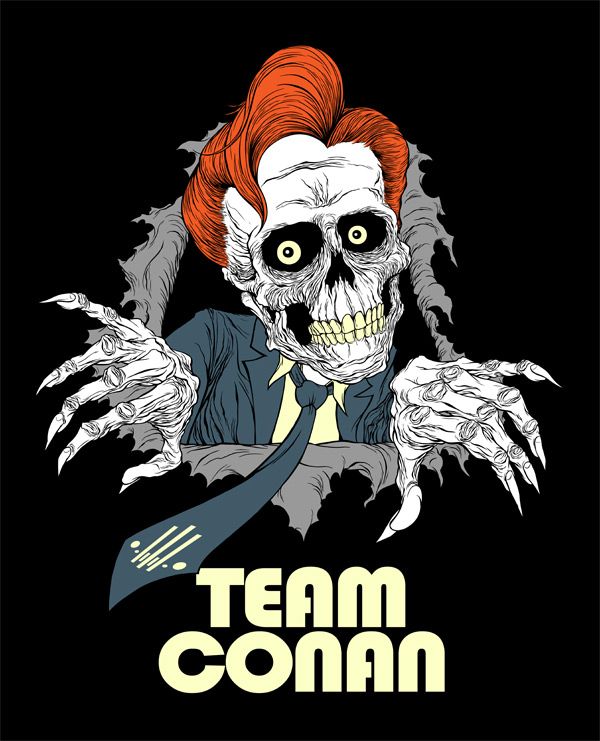 DETAIL SHOT: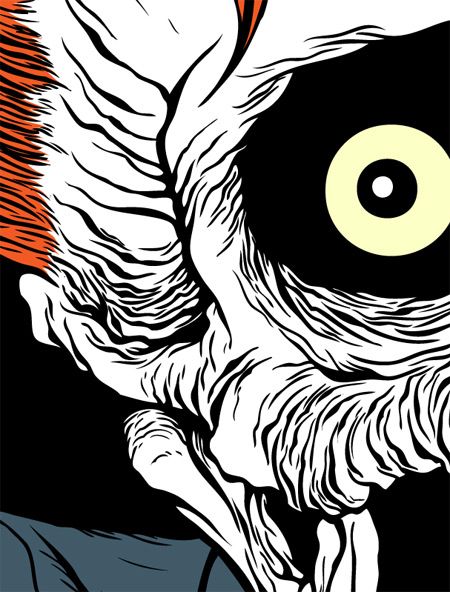 THANK YOU AGAIN FOR YOUR SUPPORT.
Sincerely,
Alex Pardee
ZEROFRIENDS