COMIC CON 2009 IS HERE!!!!!!
John Carpenter's "In The Mouth Of Madness" is an awesome film, with an ill title. I used to say I love that title so much that I wish I could apply it to my life. However, now that these last few weeks have been so hectic and maddening, and i CAN say that I live "In The Mouth Of Madness", i all of a sudden regret that thought. But screw it, and as Twitter-master Diddy says, "LET'S GO PEOPLE!"
So, with that being said, i have some GREAT news, some more GREAT news, and some KINDA BAD news.
First, the GREAT NEWS:
For the last couple of weeks, I have been working on part of a very surreal and amazing project that does not involve me directly, but having a small part in this epic project has been something that I wish i lived far away for, so I could write home about it. It has been rad, and I will be able to tell you more after Comic Con, as I believe it is getting announced at the Con. If you want a little secret heads up, I suggest you fight your way into the LIVE WATCHMEN DIRECTORS CUT WITH ZACK SNYDER, DAVE GIBBONS, & JACKIE EARL HALEY doing live commentary while they screen the movie! Its on Saturday, July 25th, in ROOM 6BCF @8:30pm. (no, I didn't do anything Watchmen-related, though that would be equally amazing!)
Heres a super tiny super secret sneak peek at the project:)
Now, for some more GREAT news!
As of 3 days ago, Zerofriends COULD NOT get a booth at Comic Con, though we tried and tried for months. I have had a booth there every year for 10 years but that place is just too popular and too in demand for everyone to get a booth. However, as of 2 days ago, Justin from Comic Con International, was able to GET US A BOOTH AT THE LAST MINUTE!!!
That's right, ZEROFRIENDS will have a HUGE BOOTH at Comic con. Come see us at BOOTH #5302! Its close to the entrance. here is a partial map of the side of comic con where we are at (if you have ever been there, you know that this is like 1/18th of the exhibitor hall!)
And, though it was such short notice and we don't have anything that will be totally exclusive to the convention, we DO have some new limited products that we were waiting until next month to release, but we figured this would be a better time! So make sure you go by BOOTH #5302 to check out a ton of products that we are bringing down there.
NEW PRODUCTS:
"THE GHOST OF PEACOCK FOREST" Limited Giclee Print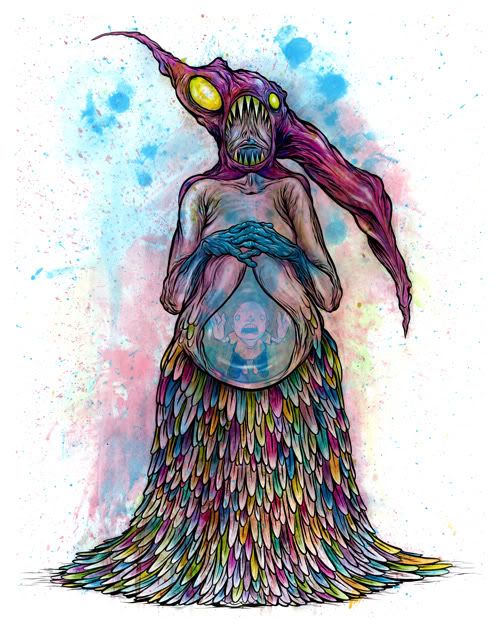 Detail of the print:
By Alex Pardee
17' x 22" Super Limited Edition of 50
Printed with archival inks on velvet cotton rag
Each print hand signed and numbered by Alex Pardee
$60
"THE DAY I KILLED MY FATHER" T-shirt
(Available in both black and white at the convention)
"CREATURE" Skate Deck.
We finally have a few of these in stock. They came out briefly and were super limited and sold out quickly through Creature, but we got our hands on a few for the convention. And it comes with a mini Baseball Beater Bat too! For only $50! Deck is limited to 350 of them!
Also, even if you don't have any $$ to come pick up anything from us, at least stop by to check out a BRAND NEW "CHADAM" TRAILER that will be debuting at both the WarnerBros booth (on the JumboTron) and at the Zerofriends booth! It's looking cooler and cooler, and will be coming out soon!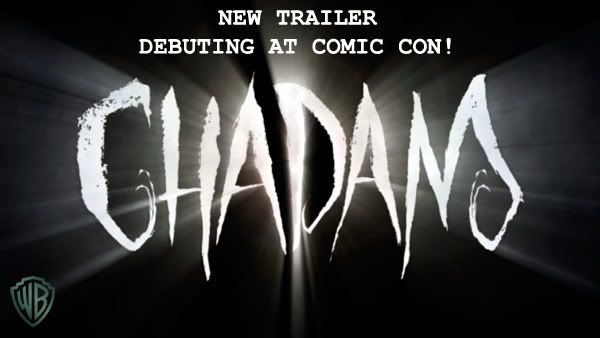 Additionally, I will have a few other things floating around Comic Con:
I think i have a couple new shirts (and my WALRUS RIDER TOY) available at the UPPER PLAYGROUND BOOTH (#4031).
I did this painting of my favorite bumbling VILLAINOUS BONEHEAD for MATTEL's booth (#3029) to advertise a really cool project that they have going on (which I don't think i can tell you about but I'm sure it will be known at their booth): I had to do this piece rather quickly but I was stoked that they asked me to do it so I jumped on it. Hope ya like;)
And a detail of the loverboy's face:
And lastly, I am taking part in a charity auction organized by Lucasfilm & Hasbro to benefit the Make-A-Wish-Foundation. Over 50 of us artists customized MIGHTY MUGGS toys to fit into the Star Wars universe and they will be auctioned off and displayed at LUCASFILM's Booth (#2913). Naturally, because of my lust for Old Men with Lightning Powers, I chose ol' Emperor Palpatine as my drug of choice. Here is the little cute evil man:
Now, on to the BAD news:
With me being involved in so many cool things at Comic Con this year, it breaks my heart to tell you that, though Zerofriends will have a booth there, I WILL NOT BE THERE AT ALL this year:( My schedule is too too hectic in the next few weeks and I tried everything, but to no avail. It's the first time in 10 years that I will not be at the con, and i really do have a broken heart. But i will be there in spirit and I will Twitter as though i am there, so look out for that.
Regardless, I love you and hope to see you via satellite at Comic Con from my studio (soon to be hospital bed at the rate i'm going).
Word.
Alex Pardee
Zerofriends.com