In addition to The Giants, The Chronicle, The Golden Gate Bridge, Robin Williams, Gay Marriage and the Zodiac Killer, San Francisco now has ONE more cool thing: US!!!!
Please join us THIS SATURDAY, March 16th, as we open the doors to our brand new retail store right in the heart of the Lower Haight district of San Francisco, right around the corner from Upper Playground!
But, as usual, simply opening the doors and asking for patronage would be silly. So instead we will be respectfully celebrating and asking you to come by and hang alongside of us and with us as we do so.
This will not be a traditional signing/sketch event, as it will be more fun and loose, like an unleashed puppy.
Throughout the day of the Grand Opening this Saturday, myself, along with a handful of other Zerofriends artists, will be creating random 8"x 10" framed sketches and selling them for various cheap prices.
Plus, since it will be St Patrick's Day, we will be giving away something tiny and special (see below) to the first 50 people who spend $25.00 in the new SF store! And throughout the day there will also be a few more special guests stopping by taking pictures, hanging out, and maybe even telling some terrible jokes or bringing wonderful nachos. But all around, it's just going to be a fun opening to a new destination of rad. Bring snacks!!! We love those!
Here's the info all broken down for the on-the-go type:
ZEROFRIENDS GRAND OPENING
Saturday, March 16th, from 12 Noon to 7 PM
419 Haight St (Lower Haight, in between Fillmore & Webster)
Featuring live art & crafts to be sold in store periodically throughout the day by Bay Area Zerofriends artists Alex Pardee, Skinner, Dave Correia, Robert Bowen, N8 Van Dyke, Jon Wayshak, Matt136, Chloe Rice and more!
And in conjunction with St Patrick's Day and tiny monsters, the first 50 people to spend $25 in the new store during the Grand Opening will receive this new "Leprechaun" print by me for FREEEEEEE! It's like a paper pot of gold!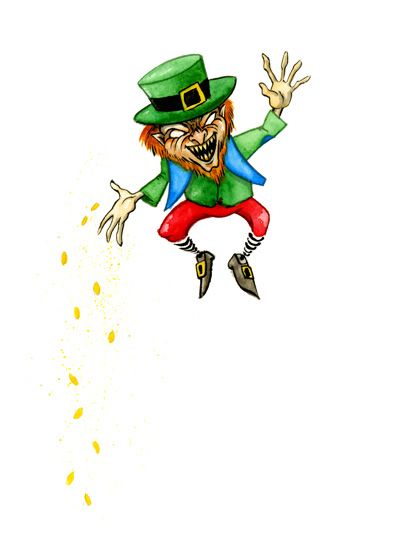 For more up-to-date info about the store, follow @zerofriendsart on instagram and twitter!