Once again, ZEROFRIENDS IS DOING BIG THINGS IN NEW YORK THIS WEEKEND!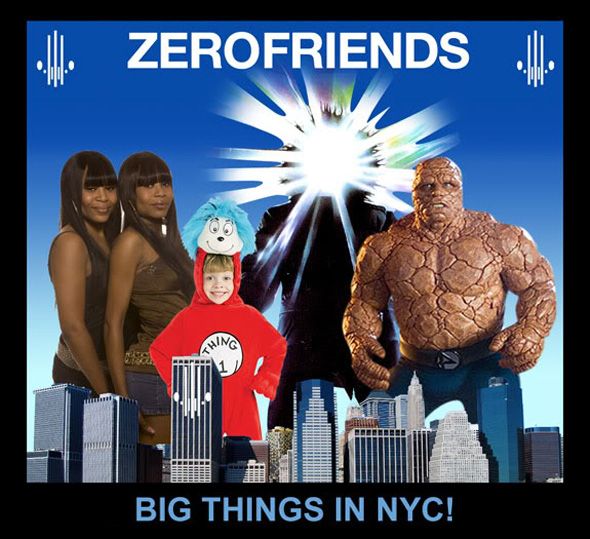 This FRIDAY, May 6, at Tara McPherson's "THE COTTON CANDY MACHINE", a new boutique & art gallery in New York that's cooler than photoshopping dragon wings and a cowboy hat on a centaur, myself, Dave Correia, and the Zerofriends crew will be having a fun art & print show alongside a little pop-up Zerofriends retail store!





"Paper View"
At COTTON CANDY MACHINE
Friday May 6th
7-11PM
235 South St
Brooklyn, NYC 11211
http://www.thecottoncandymachine.com

"Paper View" will feature a ton of limited edition prints from myself, Dave Correia, Robert Bowen and Skinner, along with a handful of some of my original ink drawings from some of my recent images.





Also, I will be debuting a brand new super limited print for the show. Here's the new piece, called (aptly) "The Cotton Candy Machine"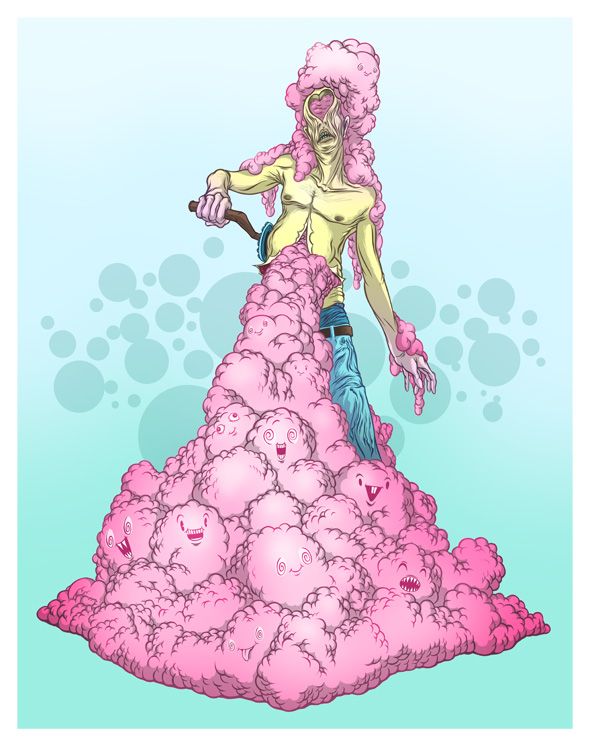 Colorway #1



And Colorway #2

There are an extremely limited edition of 25 of each colorway.
Each print measures 17" x 22"
$60 each
Here's a couple details of the "Cotton Candy Machine" Print: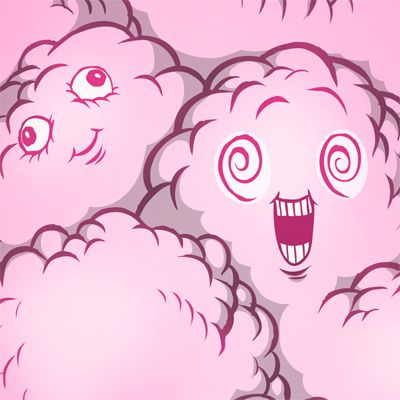 BUTT WEIGHT, there's MOAR!

So, I have a new art book called "Awful / Resilient" from Gingko Press & Upper Playground coming out in a month or so. And I am releasing both regular editions in June, and then sometime later on in the year (I am not sure when I am receiving them) I will be releasing a limited edition, hand-painted-cover version of the book. The regular edition will be about $30 and the limited one will be about $100.
Well, I got an advance copy of the limited one in the mail yesterday, so I decided that I want to give it away at the show. I haven't quite figured out if I want to do a raffle, or some kind of drawing, but I will figure it out. Either way, this picture shows the un-embellished cover on the left and the version that I am giving away on the right, which I painted on with my face and neck.



And….the back of this one:)


Now, part 2 of BUTT-WEIGHT!

We are also releasing 2 brand new VERTIGO shirts at the "Paper View" show too.
Check it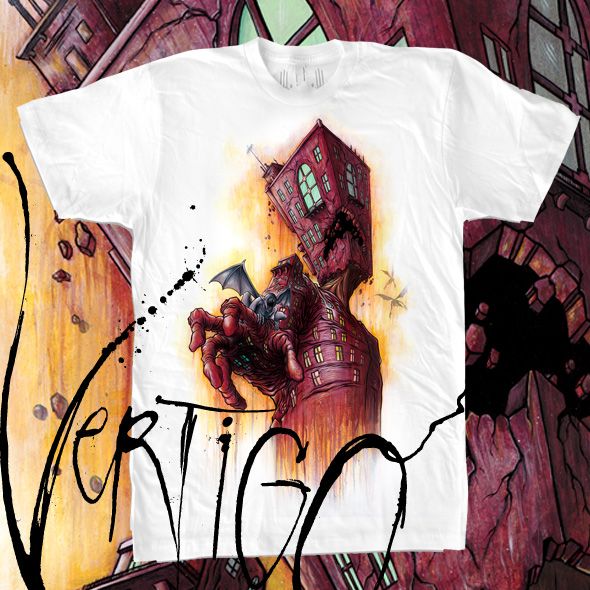 And some hand-embellished Dave Correia books & prints will be available too (And Dave will be there in person with me as well.)




Here's Tara Mcpherson, who is not only a tremendous artist, but also owns The Cotton Candy Machine and talked about the gallery on Mtv.com this week:

See you thereeeeeeeeeeeeeee!