IT'S FINALLY HERE!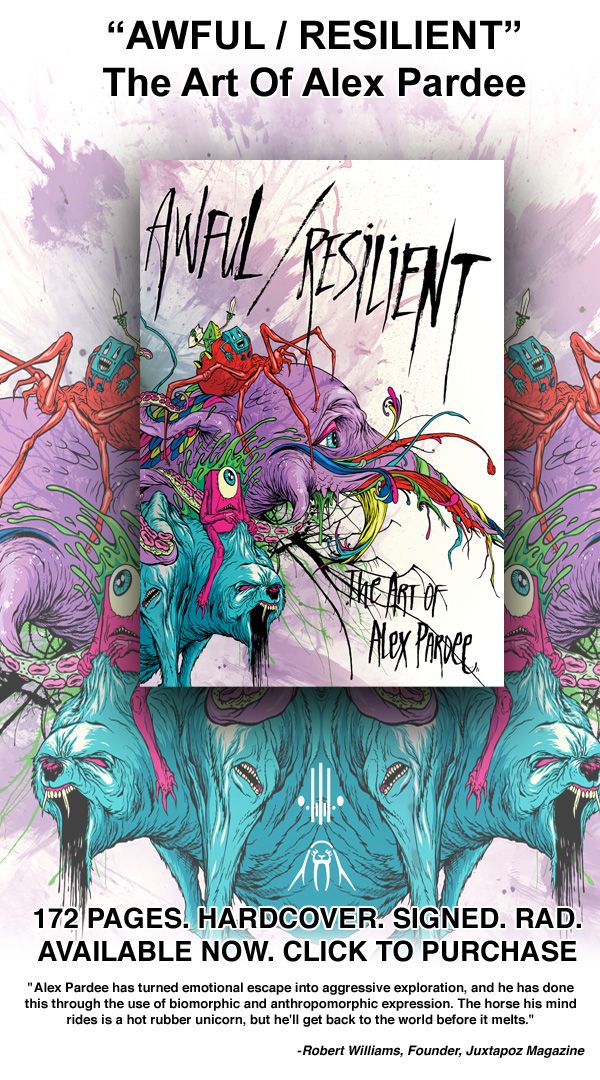 "Awful / Resilient"
By Alex Pardee
172 pages, 250 illustrations & photos.
8.5" x 11"
Hardcover.
$29.95
SHIPS WORLDWIDE
Each copy of Awful / Resilient ordered from this site
is hand-signed by ALEX PARDEE on the inside cover
Book Description:
Published by Gingko Press, Upper Playground & Zerofriends
Open the cover and enter the incredible world of Alex Pardee
inhabited by a disturbing menagerie of misfit monsters and improbable superheroes
plucked from the very nightmares of childhood.
This newest collection expands upon his previous work,
showcased in Awful Homesick, bringing us all new images
and a broader picture of the
extent of his imagination.
Prepare to be surprised!
World Renown Illustrator and founder of Juxtapoz Magazine, ROBERT WILLIAMS says
this about AWFUL / RESILIENT:
"Alex Pardee has turned emotional escape into aggressive exploration, and he has done
this through the use of biomorphic and anthropomorphic expression. The horse his mind
rides is a hot rubber unicorn, but he'll get back to the world before it melts."
Samples of the book: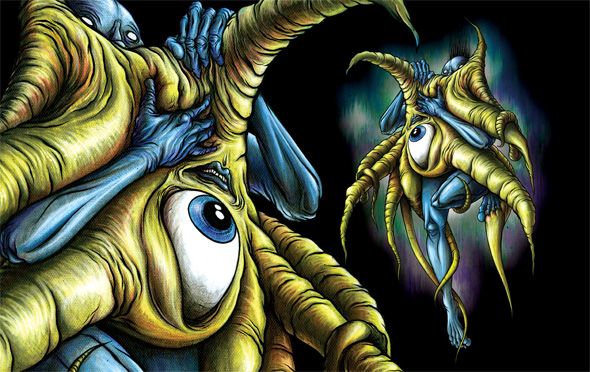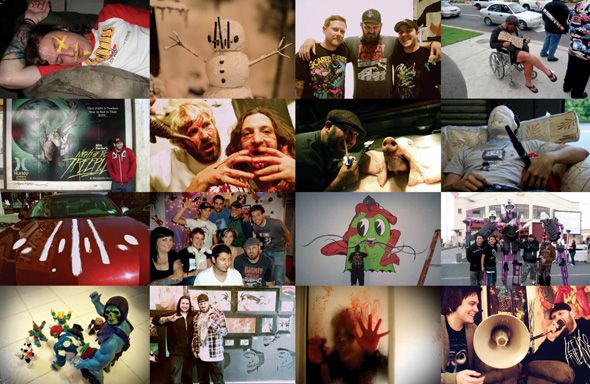 As an additional heads up, there WILL be a SPECIAL LIMITED EDITION version of "Awful / Resilient" being released in 2 months. The interiors of the books are exactly the same, but each copy of the limited edition (of 250) will have a different hand-embellished (painted) cover and will be priced around $100.00 each.