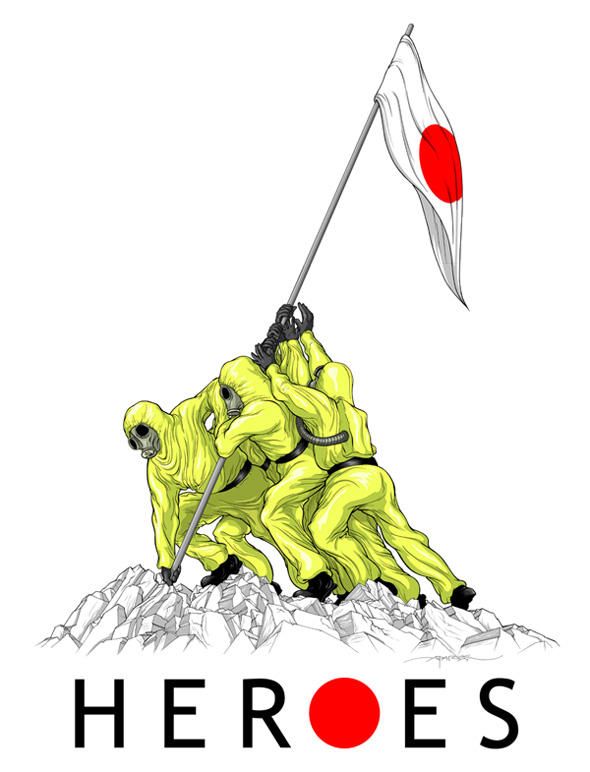 I can only wish I was so brave.
I have been following the reports of the massive destruction and progress in maintaining and rebuilding the areas of Japan that were affected, at first, by the Tsunami and then secondly, by the radiation leakage from the Fukushima Power Plant. Had the emloyees of Fukushima ran away screaming and hiding, the plant would have completely broken down, risking a devastating amount of radiation into the surrounding areas, and possibly further. But they didn't. They stayed and fought. And they continue to fight.
I was reading a lot about the group of heroic plant workers, now dubbed the "Fukushima 50" who are selflessly risking their lives to prevent the plant's destruction when I ran across
THIS ARTICLE
that really hit me. When asked why he risked his life to continue working and helping at Fukushima, Hiroyuki Kohno basically said "If I go, I will not return with the same healthy body. But I have no wife and no children, so I feel like it is my duty to fight." Almost immediately after reading that I had the urge to draw this image inspired by their bravery.
I have no idea how someone can be so brave, but I thank Kohno, and all of the other Fukushima workers for being, in the simplest term, HEROES.
My "HEROES" Print is now on sale online at Zerofriends and is available in both LIMITED & smaller, unlimited editions. Here are the details of the print as well as the information about the charity we are donating proceeds too.
Click on any pics to purchase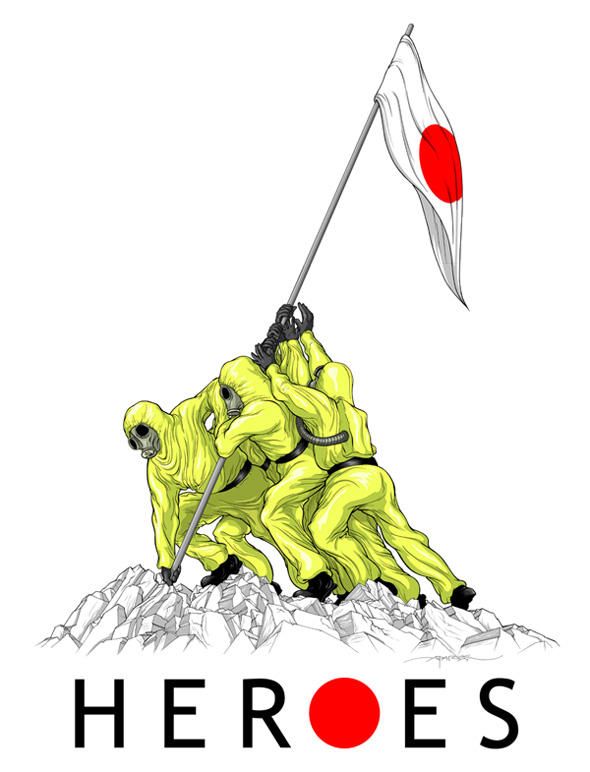 "HEROES"
Designed by Alex Pardee.
Limited Edition of 200
17" x 22" Printed with Archival Inks on Acid Free Velvet Cotton Rag.
Each print is hand signed and numbered by Alex Pardee.
PROCEEDS from the sales of these prints will be donated directly to the Fukushima Nuclear Power plant employees
and their families via the American Nuclear Society in support of the rebuilding process after the
devastating damage caused by the recent Tsunami.
You can read about the charity organization
HERE
Detail of print: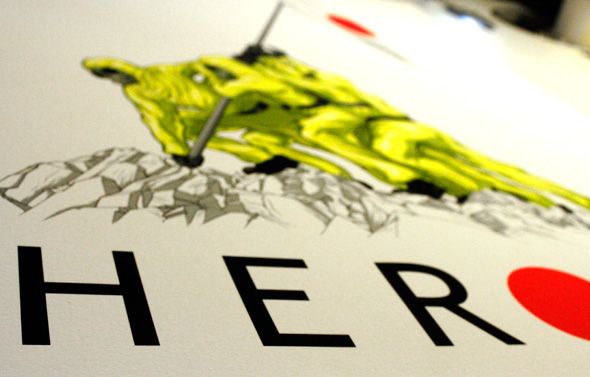 Thank you for your support.