SO, AS OUR FINAL ESCAPADE ALONG THE AMAZING "MOVIE KNIGHTS" ADVENTURE, THIS IS HAPPENING!
Yes, it is. Alongside its director and star, Michael Paul Stephenson, I am hosting a screening of "BEST WORST MOVIE" at the Zerofriends LA Store as the send-off to 5 months of incredible "MOVIE KNIGHTS" Gatherings. We have been lucky enough to have guests, artists & writers like David Hayter, Skinner, Robert Bowen, Jon Schnepp, Tara McPherson, Dave Correia, Steven Daily, Chet Zar, Stephen Reedy and more.
And now could the planets quite possibly have lined up at a better time than this? Well, now that Pluto is gone, DEFINITELY not, but I'll take what i can get! When I first laid my eyes upon "Best Worst Movie" while on the Sketch 4 Sketch tour, at the Alamo Drafthouse in Austin, sitting alongside the Zerofriends dudes, Skinner, and Justin, I had no idea what to expect. Within 5 minutes, I was literally in love with an intangible product.
"Best Worst Movie" is a documentary chronicling the lives of everyone involved in the making of "TROLL 2", a late 80's direct to video movie that has been deemed "THE WORST MOVIE OF ALL TIME" by numerous sources. And as you will see, the magic that unknowingly forged from each individual involved in its creation could NOT have happened with even a slightly different team. This film is what any story-driven documentary should use as a template for realizing that story. Not since King Of Kong have I cheered and shuttered and rooted this much during a documentary. And it is my pleasure to be able to watch it and present it to you for FREE alongside the film's director himself (AND star of TROLL 2!) Michael Paul Stephenson. So come out, hang out, say hi, eat some pizza, watch a rad movie, and maybe we will even answer some questions and give out some prizes or something if you want:)
Here is all of the info. Space is limited so keep that in mind:)
ZEROFRIENDS LA & CELLA GALLERY Present:
MOVIE KNIGHTS
Featuring "BEST WORST MOVIE"
Saturday, Jan 22
7 PM (probably till around 11PM)
FREE ADMISSION
11135 Weddington St #112
North Hollywood, CA
See you there! Check out the trailer for the film here!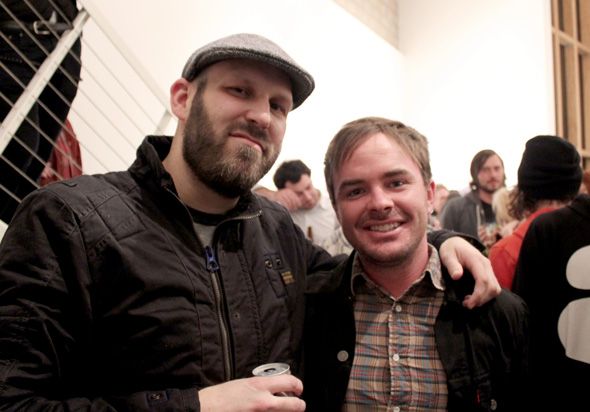 Michael Stephenson & I joining Troll-ific forces!