I am exhibiting some new (and maybe my most colorful) art in a couple of pretty amazing gallery shows on opposite ends of the world in the next couple of weeks.
The first one is "CLOWNS!" at
COREY-HELFORD GALLERY
in Culver City, CA. Here's the rundown from the CH Gallery:
"The classic American clown painting is re-interpreted by the new contemporary
fine art movement in this spectacular group show, featuring an unprecedented lineup of artists including Gary Baseman, Shag,Tokidoki, Colin Christian, Alex Pardee, Dave Kinsey, Chris Anthony, Natalia Fabia, Buff Monster, Joe Ledbetter, Audrey Kawasaki and many more. Open to the public, the reception for
CLOWNS! takes place on Saturday, November 15, and the show will be on view until November 29, 2008."
Below is the flier for the show, as well as the piece that I did for it, called "Chicago" (as well as a detail of the piece).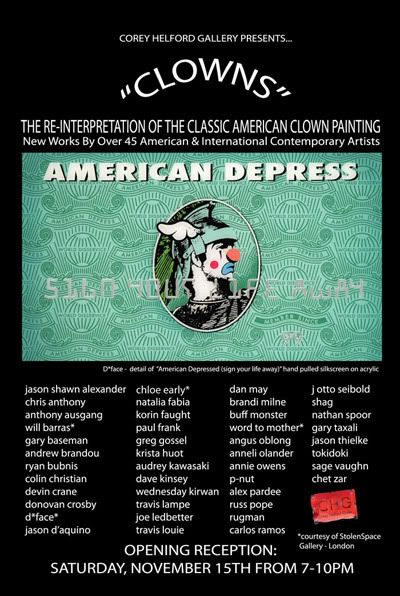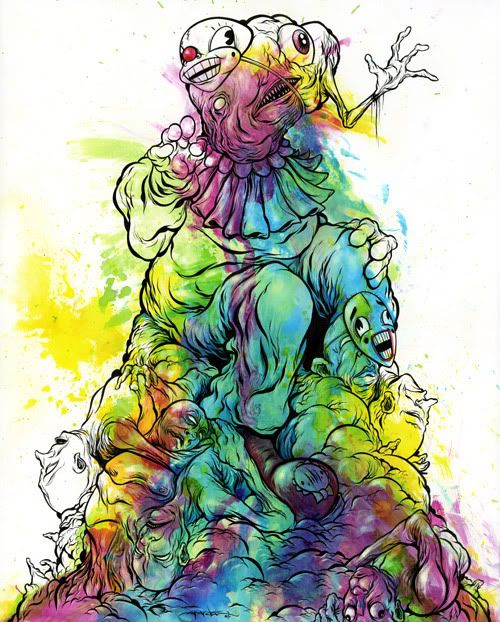 Now, the other show, which opens on NOVEMBER 19, is somewhat of a milestone for me, as its the first time i have had new, original artwork showcased outside of the United States! I will be part of the TRAILBLAZERS show at The
BOUTWELL DRAPER GALLERY
in SYDNEY, Australia alongside some artists that i have looked up to for years, like Anthony Lister, Kelsey Brookes, Ben Frost, Matt Furie, Kill Pixie, and a ton more. So yah, if you live anywhere near the ghost of Steve Irwin, go check out this show! I wish i could afford to be there myself. Some day.....
Here is the flyer, along with a couple of the new pieces that i did for the show (and a detail shot). Enjoy.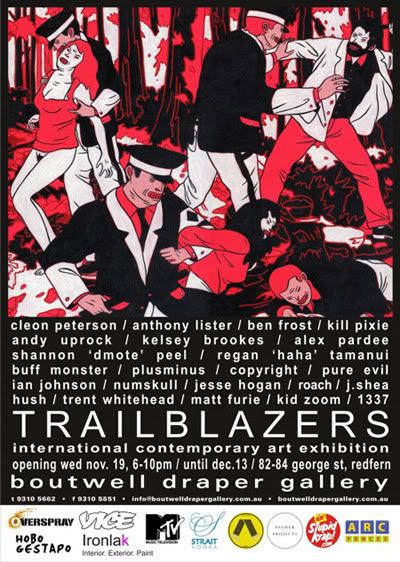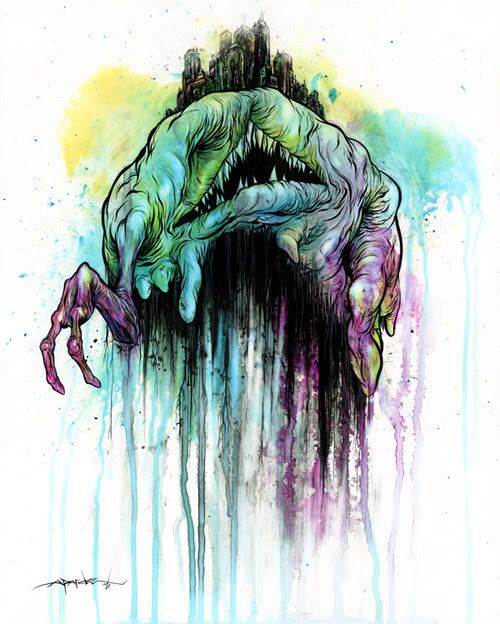 zerofriends.com