This Friday, Jan 18th, in Salt Lake City, UT, coinciding with the first day of the Sundance Film Festival, my best (zero)friends and I are celebrating the lives of our favorite movie villains (as well as a few heroes, a couple of kids and some intergalactic rascals sprinkled in) by presenting a brand new collection of over 100 new paintings and drawings exclusively at our favorite SLC art-hideout, the BLONDE GRIZZLY GALLERY
Here is all of the info as well as some previews from all of us. Hope to see you there!
Zerofriends & Blonde Grizzly Present:
"SCUMDANCE: Celebrating the Villainous Scum of the Silver Screen"
Featuring new artwork by ALEX PARDEE, DAVE CORREIA, JON WAYSHAK, MATT136, VIC BACK, ROBERT BOWEN, SKINNER, AUSTEN STANTON & CHLOE RICE
Jon Wayshak nearly destroyed anyone who's ever attempted to paint an Alien with this piece....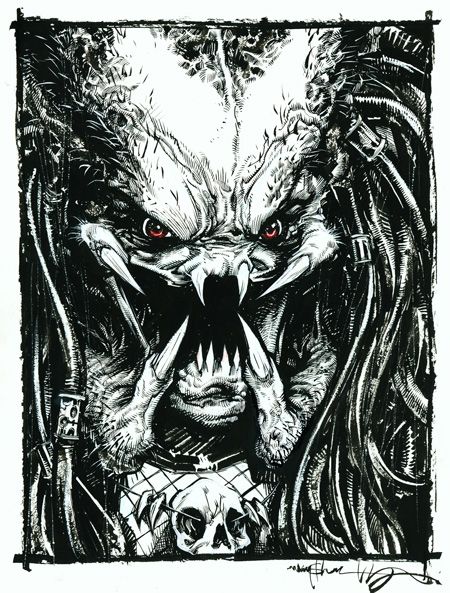 ...or a Predator with this one.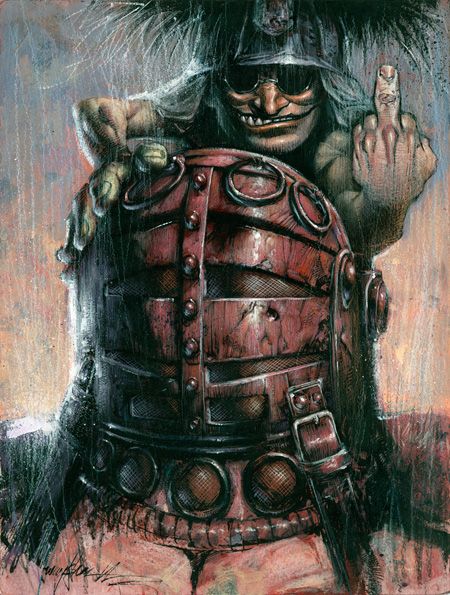 ..and especially Master Blaster.
Skinner likes his scum strictly in stop-motion.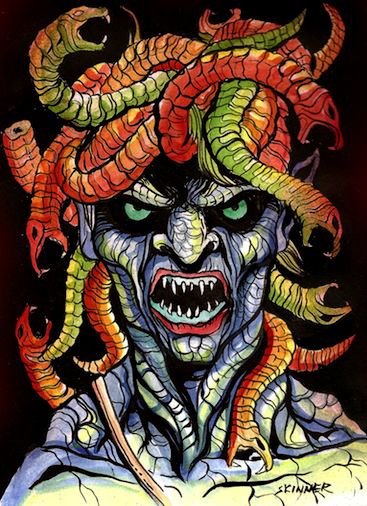 Like Skinner, this chick's a stoner....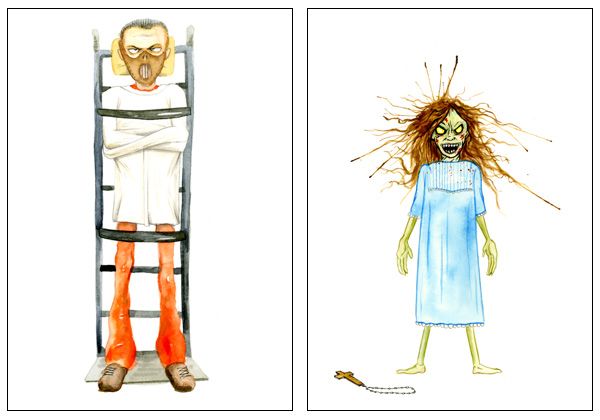 I've been working on my "Doppelgangers" series of quick watercolor mini-portraits of my favorite monsters for 3 years now, but I've never painted as many at once as I have for this show. On display at "Scumdance" will be 100 original paintings from my Doppelgangers series, with over 75 of them BRAND NEW that I created over the last 3 weeks. That now makes the series near complete with over 150 monsters total, which I am excited to announce that the entire series will be contained in a brand new art book from Gingko Press x Zerofriends called "DOPPELGANGERS" that will be released later this year. Here's a few of the new paintings.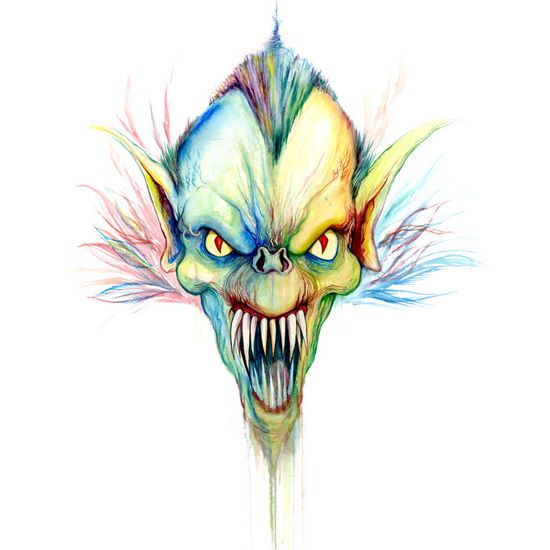 One of the best tattoo artists around, Vic Back, is adding some more amazing Xenomorph scum to the gallery, too, as well as adding a certain butcher, AND a famous haircut.
Matt136, fresh off of his extraordinary Retrospective show at the Olive Hyde Guild created an entire series of hand-carved, hand painted and completely awesomely ridiculous PING PONG paddles based on all the scummy weirdos in the cantina on Mos Eisley.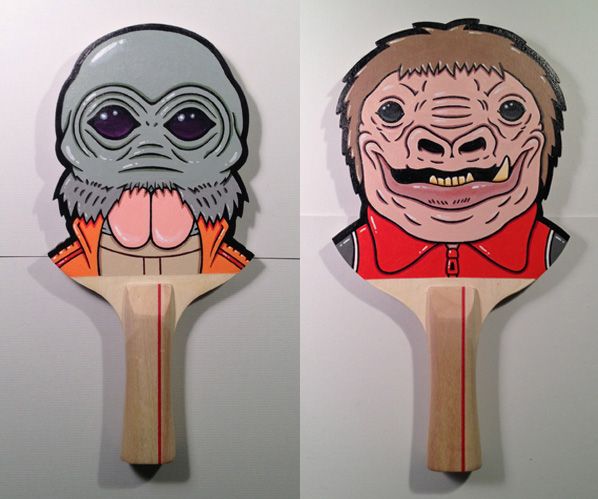 And someone else is adding an extra dimension to the gallery walls too...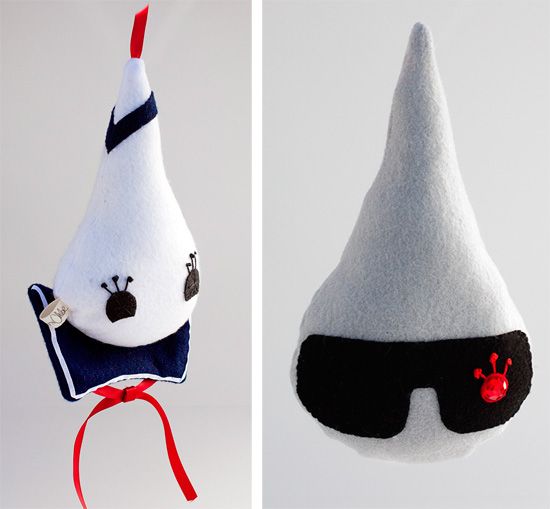 Toy Maker, photographer and insect-princess of imagination-land, Chloe Rice asked herself the age-old question of "What does monster-blood look like up close?" And then she answered her own question with "I bet Hannibal Lecter's blood also needs restraining from eating people, and I bet Freddy Krueger's blood is dirty, red and green!" Then she proceeded to make soft, cute versions of these villains' blood drops with her own, non-scummy hands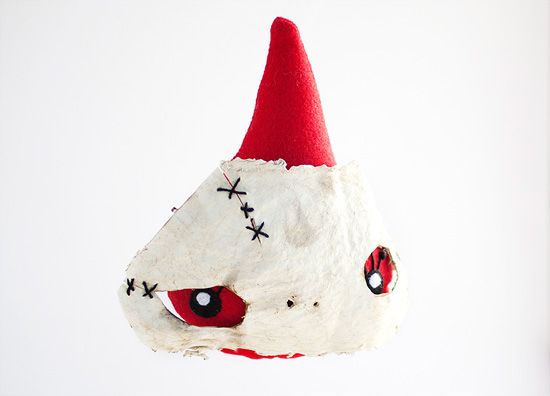 Yep...Leatherface's blood wears the skin of other blood.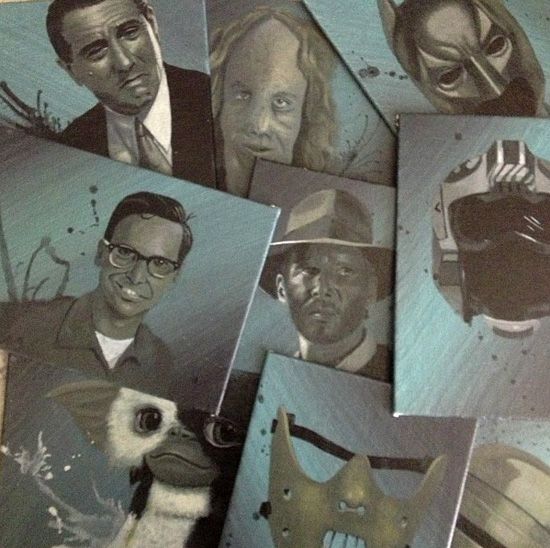 Robert Bowen, who just showed some incredible new paintings at our Zerofriends Gallery last month, painted a ton of silly little 5" x 7" scummy pieces featuring more than one of my favorite "MASKS"
And Zerofriends' resident (and insanely skilled) work-horse Dave Correia painted an entire wall-worth of classic and gorgeously ugly oil portraits of his dream-guys, including one of those assholes from THEY LIVE (above).
And a couple of girls to throw off the balance (yah, I bet you didn't know Jason is really a girl.)
Dave will also be displaying a new series of pencil sketches that I love more than Wes Anderson loves pale yellow.
There's a LOT more to see in person so come down to the gallery if you are around SLC, and if not, the show (as well as any original paintings for sale) will go online at Blonde Grizzly the following day. See you there, scummos!