It's no secret that the Darth Vader helmet is one of the most iconic images in pop-culture history.
It's also no secret that adding a Darth Vader helmet to ANYTHING makes it completely bad ass.
Let's try out that theory for a minute, shall we.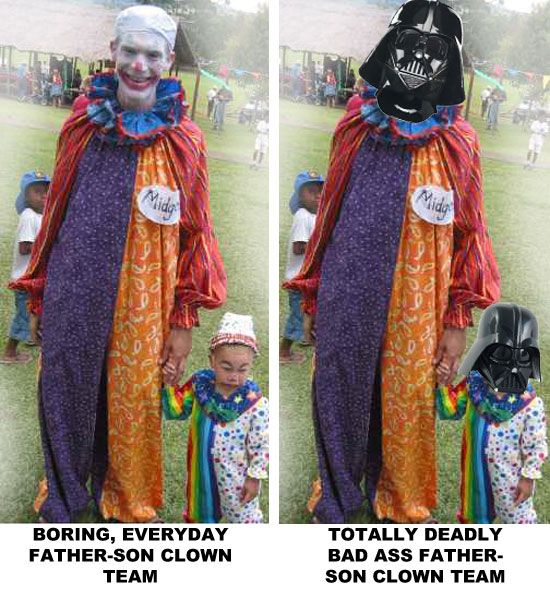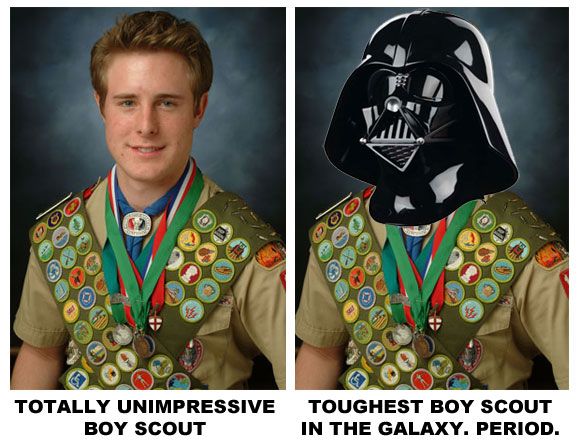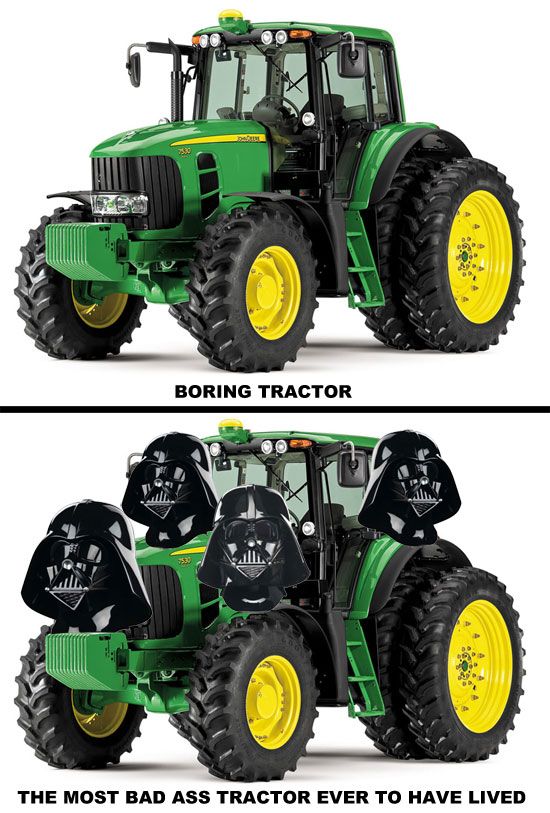 So, with that evidence clearly thrown in your face like a Mynock-Cream Pie from the Dark Side Bakery, let's add another ingredient to the equation: Artists.
Artists + Nothing = Artists.
Artists + Darth Vader = Bad Ass Artists.
RIght? I think so!
About 2 years ago, Dov Kelemer & Sarah Jo Marks of
DKE TOYS
gathered together a HUGE roster of insanely talented artists to customize official replicas of the actual Darth Vader helmet used in Star Wars. I was lucky enough to be one of the artists picked to contribute.
Throughout the last 2 years, the collection of over 100 helmets traveled the globe, finding temporary homes at a bunch of rad locations, like the Warhol Museum in Philly, Star Wars Celebration, Comic Con, Japan, and a few art galleries. Now, after all that traveling, all 100 of them are going up for AUCTION through FREEMAN'S AUCTIONEERS IN 3 DAYS ON JULY 10!! The collection is crazy, you need to check it out. There is a really beautiful catalog (and art book more like it) for sale that features all of the helmets too:)
Anyway, here are some pics of the helmet that I made for the show, and below the pics is all of the information about the auction. Check it out if you can!
And you can BID ON MY HELMET
HERE!
Direct link to view/bid on my Darth Vader Helmet:
http://www.freemansauction.com/asp/fullCatalogue.asp?salelot=1375++++++74+&refno=++742754
INFO ON THE VADER PROJECT AUCTION: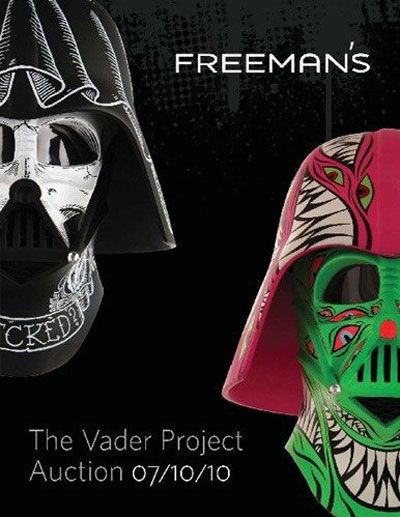 Freeman's Philadelphia
Auction Exhibition July 5 – 9
10:00am – 6:00pm daily
1808 Chestnut  Street
Philadelphia, Pennsylvania
Auction July 10, 2010, 12:00pm  Eastern Time
Freeman's Auction House
Philadelphia,  Pennsylvania
www.freemansauction.com
To view the LIVE auction online, go to:
http://www.artfact.com
And for more info, to buy a catalog and to view a detailed list of artists go check out
THE VADER PROJECT WEBSITE
GOOD LUCK!